You've Got MAIDS

®
America'

s Finest Maid Service

™
America's Finest Franchise Partners!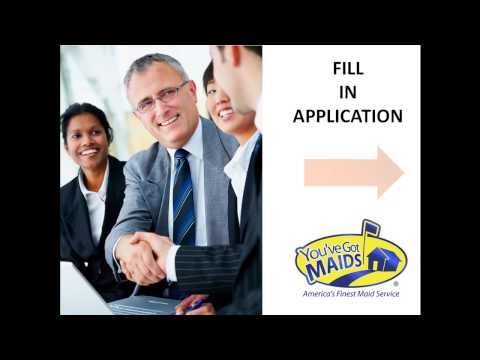 You've Got MAIDS® 
3015 Dunes West Boulevard, Unit 102
Mount Pleasant, SC  29466
888.MAID.WOW
843.388.7887  
The communications on this website are not an offer to sell a franchise. Such an offer can only be initiated by the delivery of a Franchise Disclosure Document (FDD).  Some states require the FDD to be registered, and the communications on this website are not directed to the residents of those states. Also, we will not offer or sell franchises in those states until we have registered the franchise (or obtained an applicable exemption from registration) and delivered the Franchise Disclosure Document to the prospective franchisee in compliance with applicable law.
You've Got MAIDS® | Franchisee Information Sheet

Please complete this page, and a member of our team will contact you within 2 business days. If you have any question, call 888-MAID-WOW. We never share your information with any outside parties.